---
READ MORE REVIEWS ON GOOGLE OR ADD YOUR OWN, Click Here
---
Never Thought Virtual Could Be Such Fun
I was a bit hesitant about having our event via Zoom but the professionals at Philly Casino Parties made us feel so welcome and had us all interacting and having a great time right from the start. I cannot thank you enough for providing a much needed break during these difficult times. Great job!
– Jason Corrs
Barry and the team were first class as usual. I had COUNTLESS people tell me how the dealers made the night. Everyone had a great time and we really appreciated how Barry took control of the fundraising portion so we could have fun. Speaking on behalf of the Rotary club, we are grateful for your partnership with this event. We learned a lot through the process and I hope the next one is that much bigger and better.
Brian Martinenza, Jr.
CAESAR RODNEY ROTARY CLUB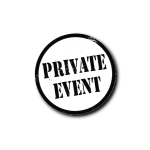 We rented just three casino tables for my husband's 50th celebration that we held in our home for a few friends and relatives. I have to tell you that your crew did an incredible job. They were more than prompt, used great caution when moving everything in, and set up everything way ahead of the guests arriving.  The dealers were courteous, friendly and helpful. All of my guests had the best time ever and this will be a celebration we will remember for years to come. I cannot thank you enough!
Jane Dawson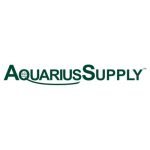 Thanks Steve, we had a blast!  Great time had by all!  Dealers were great and made sure everyone had a good time.
Justin Schink, National Sales Manager
Aquarius Supply
We had a phenomenal time and your team was efficient and incredibly pleasant. It was very nice working with you on our first holiday party. This will certainly be one to remember.
Dawn M. Gray
FOUR SEASONS HOTEL PHILADELPHIA AT COMCAST CENTER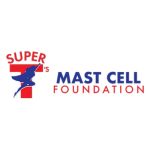 Our guest continue to share how much fun they had at our fundraising event. Philly Casino Parties, your team brought the fun and entertainment while helping our guest learn their game of choice. Thanks again for making our event such a success. Looking forward to working with you again.
Tammy Nearon
Super Mast T Cell
All I can say is WOW!!  We want to thank Andrew and Nicole for helping make our 1920's New Year's Eve party a huge success!  Everything went so smoothly.  They arrived early to set up, made everyone feel comfortable and were great at teaching the game to our newbies who were at first, intimidated by the tables. We've received so many compliments on how much fun everyone had. Over and over we were told, "…that was the best party we've been to!!"  Thank you for helping us to ring in 2020 in style!  Looking forward to booking another event with Philly Casino Parties soon!
Michelle and Tom Carey
Private Party
"Everyone had a blast. Thank you and your team for such a fun evening"
Jamie Banks
Instructure
"Everything at the event was completely perfect!!! I couldn't have asked for better service, dealers, or a pit boss. Your staff were 100% professional and really kept the crowd engaged! Thank you for all of your help with pulling off such an amazing event! I couldn't have done it without you!!!!!!!!!!!!!!!! I look forward to working with you in the future!!!"
Margarite Rosania
W2O Group
"We had a blast.  Your staff was awesome and everything went off without a hitch."
Carol Olsen
Sports Info Solutions
Thank you Steven.  Everything went extremely well. Everyone had a great time!
Barbara A. Mayer | VP, Live Experiences
TD Bank
"The event went awesome – casino games could not have been better. Everybody was raving about how much fun all of the tables and dealers were. Thank you so much for all of your help to make it a success."
Ryan Heenan
The Friendly Sons of St. Patrick
'Everyone had a fantastic time! You have a phenomenal group of people that represent your company very well – I couldn't have asked for better service and overall experience. You all are top-notch!"
Erica C. Santiago
Electrical Equipment Company
"I just wanted to thank you and your team for all of your hard work. My team enjoyed the event and cannot stop talking about how much fun they had. I will definitely be recommending you for future events!"
Jackie Cummings
Amazon
"The dinner and casino night was a BUG hit. Our clients loved it – one of the best dinners we've had ever. Your crew was outstanding, friendly, helpful and terrific."
Jay Richetelli
Medscape / WebMD
"Last year, I used a different company as their quote was a bit cheaper – what a mistake!!! This year we used you guys and I have to say, I have never seen such great communication and such a well-executed event. Everything was impeccable, but what really made the night were your incredible staff and dealers. We will be contacting you again for several upcoming events."
Chris Jenkins
CamHD Group
"Your team was awesome and so kind. Your staff did a great job teaching those new to the game how to play. Thanks again for jumping in at the last minute to help out."
Kim Baker
Capital One
"Yes, Philly Casino Parties was the most fun our company has had with an event. It was also a great way for us to do team building, face to face social networking, practice decision making, and learn about probabilities and managing outcomes. There were no losers at this event!"
Garrett Klaus
Albans Group
"I have worked with Philly Casino Parties for four years in a row and I couldn't be happier with doing so. The entire staff is so friendly and brings fun for everyone. Learning how to play the different games was easy because every one of the staff members were great teachers. They really put in the time and effort to make your party amazing. This past year I walked around to all the tables with the pit boss raising money for a local nonprofit and it was a wonderful night. The staff is so supportive of everything that our nonprofit was looking to achieve that night and successfully helped us to fulfill. I would recommend them to anyone trying to have a fun night while also raising money for a great cause. We will definitely keep working with them in the future!"
Alicia Kline
Turn To Us
I have used Philly Casino Parties for the past 4 years for our big employee holiday event. 250+. I have been event planning for over 20 years and this company is top notch. Professional, ease of doing business as well as friendly and fun. Thanks for making our event year after year… see you again next year!
Helen King
PMA Companies
"We had a phenomenal time on Friday, everything went perfectly! We couldn't have asked for a better party.  Thank you again for everything & looking forward to working with you in the future."
Sarah K. Devlin
Olson Research Group, Inc.
"Excellent job! The staff was superb and very professional! Can't wait to do it again."
Marty Wyman
MRB Entertainment
"Everything went perfectly and all feedback that I have received reflects a one hundred percent positive reaction to the games,  the dealers and everything regarding the casino aspect of our event."
Randy Bennett
AdvancedAV Inc
"Everything went really well from my perspective! We really appreciate you working with us and accommodating our needs for the event! Looking forward to working with you again in the future."
Amber Cardamone
Drexel University Student Activities
"The event went great and we really enjoyed the casino tables!!  We truly appreciate your services and staff and definitely look forward to working with you in the future."
Rebecca A. Walker. Awards Chair
Sigma Sigma Sigma – Alpha Delta Chapter
"Your crew was very professional, helpful to a fault, and really gave me some great pointers for our event next year. I could not have been more pleased with your team or the help they gave!"
Brian H. Leinhauser
Cardinal John Foley Regional Catholic School
"Everything was fantastic.  Your folks did such a great job.  Everyone had a great time and they were all commenting on what a great party you guys do. Thanks so much for everything.  We  would definitely recommend your crew to anyone!"
Lisa Proto, Manager, Organizational Development
Conestoga Bank
"Everything went great for our event…I will definitely be calling you again…Thanks for everything!!"
Jessica Ortiz
Home Depot
"A good time was had by all, and the staff was wonderful!  Many thanks for all of the help with planning, the walk through, and the professional service at the event!  I would not hesitate to recommend you."
Rosemary Bloser
St. Mary Magdalen
"It was great – everyone had a really fantastic time and the dealers were wonderful. It was such a pleasure working with you and your team and I hope that we'll have to opportunity to work together again in the future."
Alix Heald
Atlas Energy
"Thank you so much for all that you did to make our holiday party last night such a success and for being such a pleasure to work with from the planning phase to final execution.   You and your team were flawless in all that you did the night of the event and everyone truly enjoyed themselves.   Major kudos to you and your team and best wishes for the holidays."
Marianne Shetzline
GSI Health
"I wanted to reach out and say THANK YOU for the team last night to help make DaVita's Corporate holiday party such a success!  The dealers were AMAZING and I can't express how much fun everyone was having, including myself!!!  Please extend my gratitude to the ENTIRE team last night!!! I will definitely be recommending your services to everyone!"
Katie Masterson
DaVita HealthCare Partners Inc.